Calendar
Schedule
Szymon Tralka and Marcin Jagoda are already preparing for 2016 FIVB season. The team has a chance to play in 9 FIVB Open tournaments around the world including:  1. Vitoria, Brazil, 2. Kish Island, Iran, 3.  Maceio, Brazil,  4.  Doha, Qatar, 5.  Xiamen, China, 6.  Fuzhou, China,  7.  Fortaleza, Brazil, 8.  Sochi, Russia, 9.  Pureto Vallarta, Mexico.  Additionally, Szymon Tralka and Marcin Jagoda are hoping to participate in Championship of Poland in Beach Volleyball in the upcoming season 2016.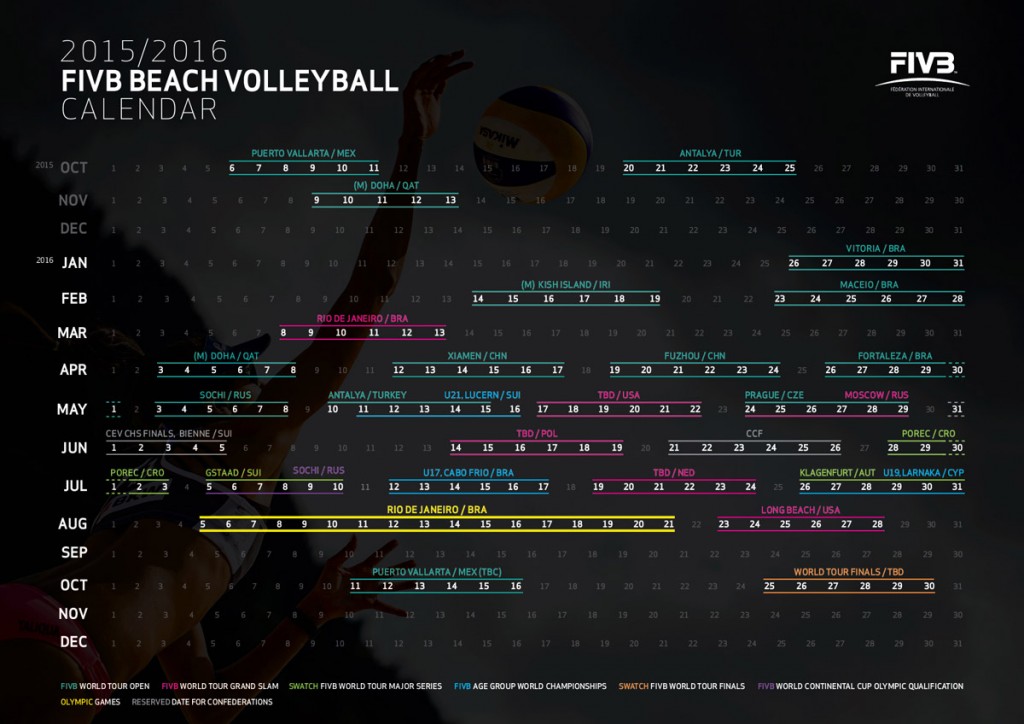 Players
Our Team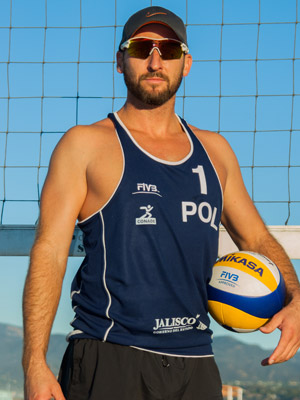 Marcin Jagoda
6'3, 195 lbs
Graduated from UCLA, two year letterman with the men's volleyball team, where he won his championship in 2ooo.  Played professional volleyball in five different countries and then transitioned to the beach volleyball.  He competed on the NORCECA circuit for two years with a best finish of 3rd.  He also have played AVP, NVL, Jose Cuervo tours over a span of three years.  Recently, he made a come back to the beach to represent Poland with Szymon Tralka on the FIVB World Tour.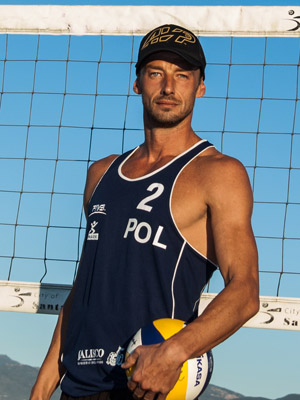 Szymon Tralka
6'7, 210 lbs
Graduated from Eastern Michigan University with Sports Management.  Played indoor volleyball on the semi professional level in Poland till the age of 20.  At the age of 17 took 2nd with his team in National Junior Championship and spent some time with Junior National Team.  Started playing beach volleyball at the age of 33.  Played in a few AVP events, last year represented Poland in the FIVB event with Tomasz Gortych in Parana, Argentina.  Teamed up Marcin Jagoda in 2015 to compete on the international level.
Our Story
Sponsors
Help Us Reach Our Goals
"Currently, we are in a search for a sponsor to help us with travel, logistics and coaching staff costs. We fund everything from our own packet and that gets really expensive. We believe we have every skill and attribute necessary to, in a very short period of time, compete and be successful, proudly representing Poland, our sponsors and people who dare to believe in us as much as we believe in us."
Become A Sponsor
Contact Us
Contact Our Team
We would love to hear from you.
Contact Us